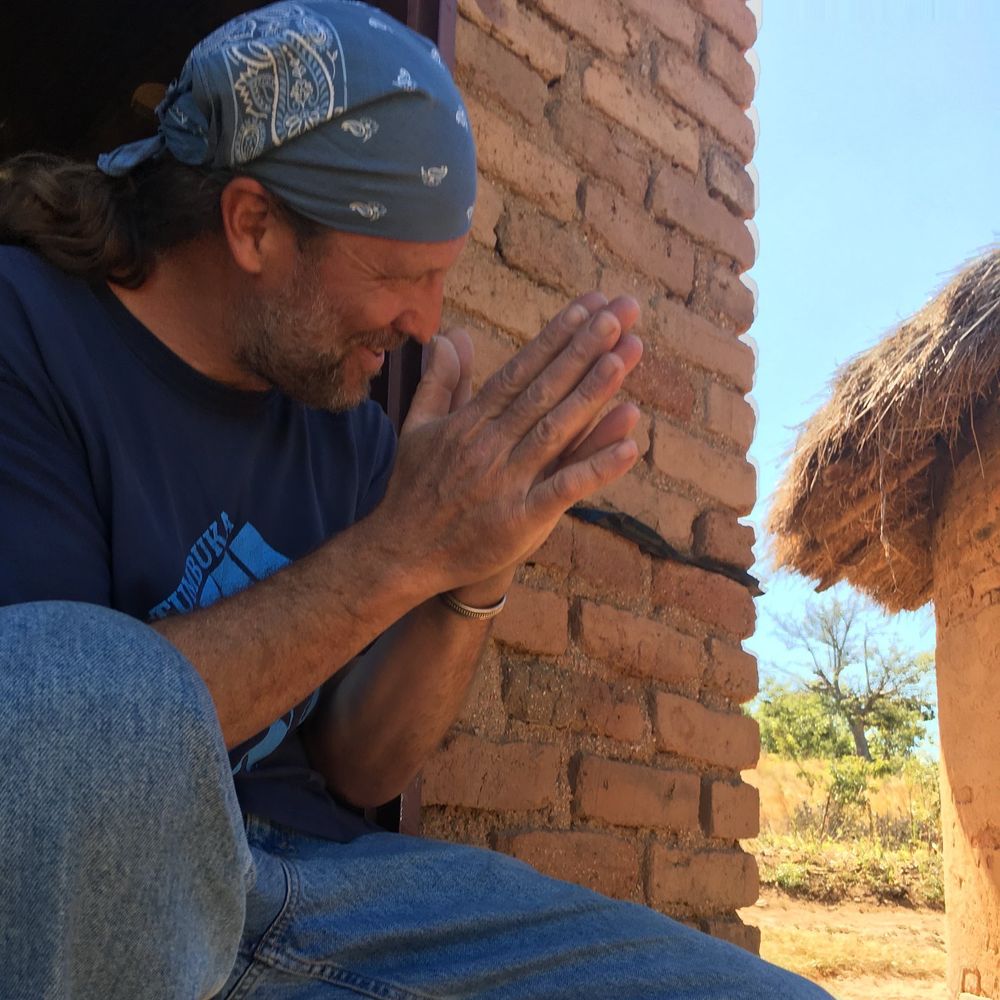 Peter Swing
Director
Peter Swing fell in love with music at 14 years old, playing the alluring syncopations of Scott Joplin, and J.S. Bach's sublime polyphonic creations, on piano. By college he began songwriting on the guitar, soaking in American rock and roll and the vast folk and individual poetic musings of the 1960's and 70's; in particular Brian Wilson, Paul Simon, Lennon & McCartney, Page & Plant. But in 1987 after college, on the way to law school, he encountered the powerful music of Zimbabwe, played on marimbas, and to make a long story short, he made that music the focus of his personal and professional life for the next thirty years. Swing's Zimbabwean music training ground was Boka Marimba in Portland, Oregon. They were deep into workshops with Zimbabwean master musicians Dumisani Maraire and Ephat Mujuru. Through these seminal lessons Swing learned the fundamental understanding of playing music the African way. Eventually he went into music business with Dr. Maraire, importing mbiras from Zimbabwe and publishing an instructional booklet on how to play them. He began building marimbas and teaching several notable bands upon moving to Santa Fe, New Mexico in 1996. Fast forward to 2010, five bands later, Swing founded Polyphony Marimba, a group dedicated to the traditional sound and approach he first learned from Maraire. Significantly, that approach includes creating one's own style through original compositions and fresh interpretations of traditional songs; so you will hear influences from the western musical heritage in Polyphony Marimba's sound. Peter and his wife Karyna make regular pilgrimages to Zimbabwe to re-connect with the source of inspiration for their music. Their mission is to spread the Zimbabwean marimba music around the USA and beyond, for increasing the scope and awareness of this music brings to fruition the healing potential that is inherent in its joyful spirit, both for the musicians in the band and those partaking in the musical experience.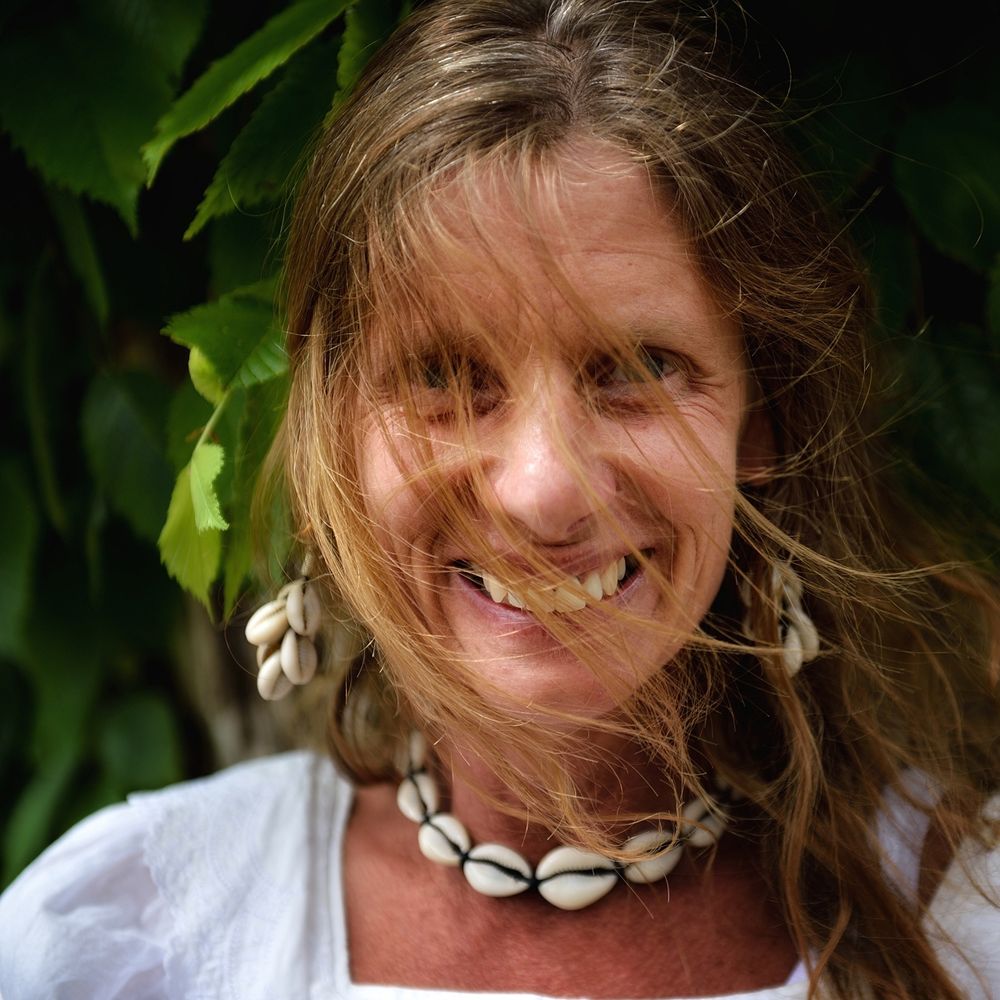 karyna swing
booking
Karyna Swing is has been steeped in Music for all of her happy long 54 years. Starting in public school choir in Santa Fe, New Mexico, as a shy six year old, she learned to love expression through voice, melody and poetry. Her world was ideal in the beautiful desert country and her home was happy and protected by her precious and loving parents Richard and Helen Boyce. She has always experimented in creative and artistic expression too! As a youth she became obsessed with acoustic and electric guitar and worked with a few youth Music groups and bands singing, playing guitar and writing sweet and also sad songs as she began to see many of the injustices in the bigger world around her. Alongside songwriting and guitar playing she became involved in technical theatre lighting for an exciting and challenging 30 years. She is an extremely sensitive and talented lighting designer for the theatre, dance and rock and roll. Her involvement in Zimbabwean-style Marimba came decades later and once she started to learn, play, and perform there was no turning back! She has been studying, performing and teaching Zimbabwean-style Marimba Music since 1998. Many gifted and precious teachers were able to come to the US from Zimbabwe and she was Blessed to be given this unique and powerful form of Music. For many years she has also studied West African Djembe and Dance, and is currently emerging into local studios as a high-end recycled-materials Artiste.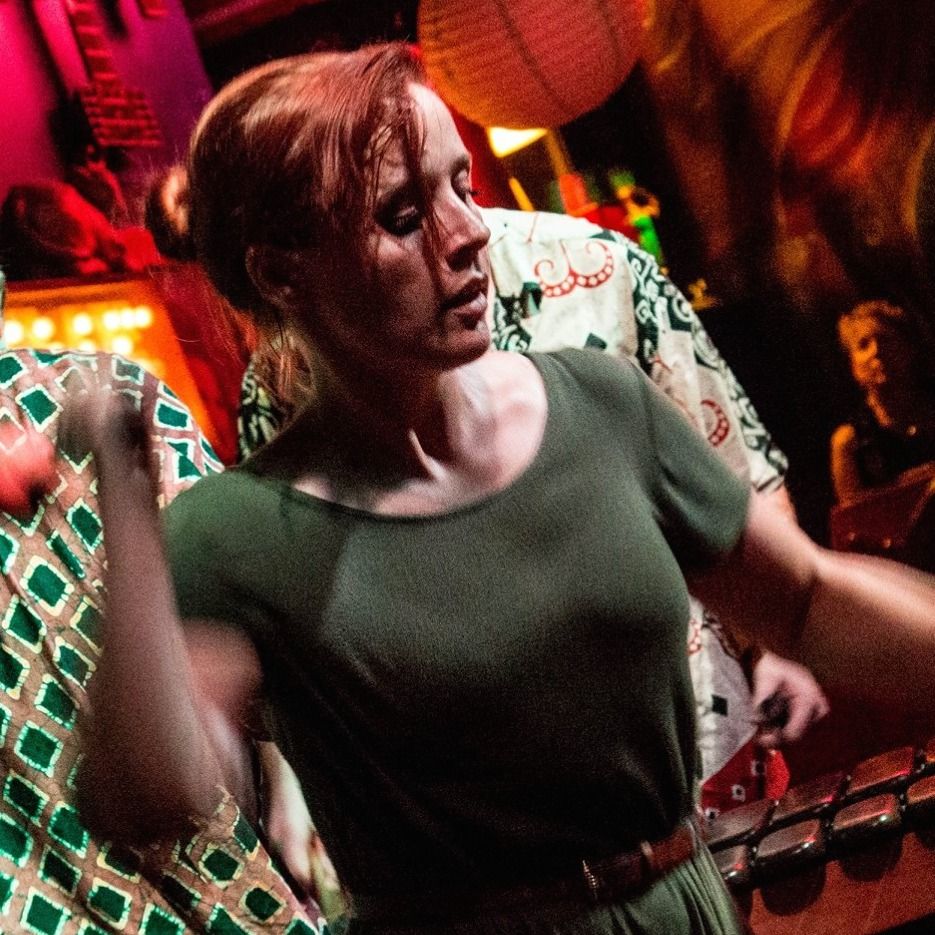 jesse larson
Jesse Larson began playing marimba at the age of 11 at the Kutandara Center in Boulder, Colorado, and 14 years later is still going strong. Throughout her teen years she continued to study Zimbabwean music with her primary teachers, Randy McIntosh and Amy Stewart McIntosh, as well as many Zimbabwean instructors, and began teaching regularly at her studio. Since then, Jesse has taught throughout the US and in Indonesia, and though she is currently residing in Albuquerque, New Mexico, she still regularly travels to teach in Colorado, Alaska and around the US. Above anything else, Jesse loves performing, and has been a band member of Kutandara, Ande, Polyphony, Tamba and Supa Kalulu. Sharing this infectious music with both her students and audience is her joy.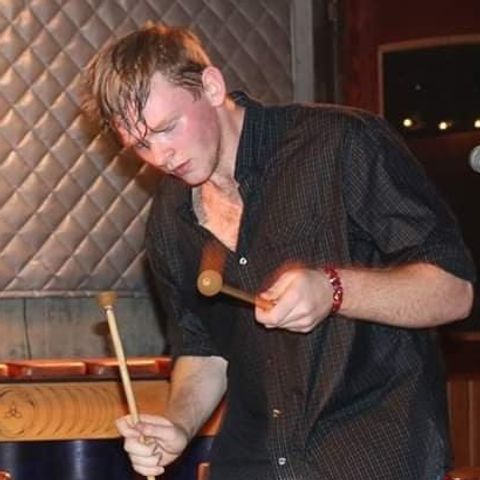 adam halpin
Adam Halpin grew up in Spokane, Washington listening to all kinds of music and is a lover of all music. His first instrument was a fiddle but it didn't quite stick. Then in 2009, a Zimbabwean Marimba Ensemble class was offered at his school and in 2010 (as soon as he realized how fantastic it was) he started playing and hasn't stopped since. He first began performing professionally out in the community (and having serious fun) with Musha Marimba, his high school's performing group. By his senior year he was co-directing the band, commissioning songs for the group to play, as well as contributing his own compositions. Post-graduation, he was invited to join up with Polyphony Marimba for their Summer 2018 Tour. He is back again this year and ready for his third great tour with the band!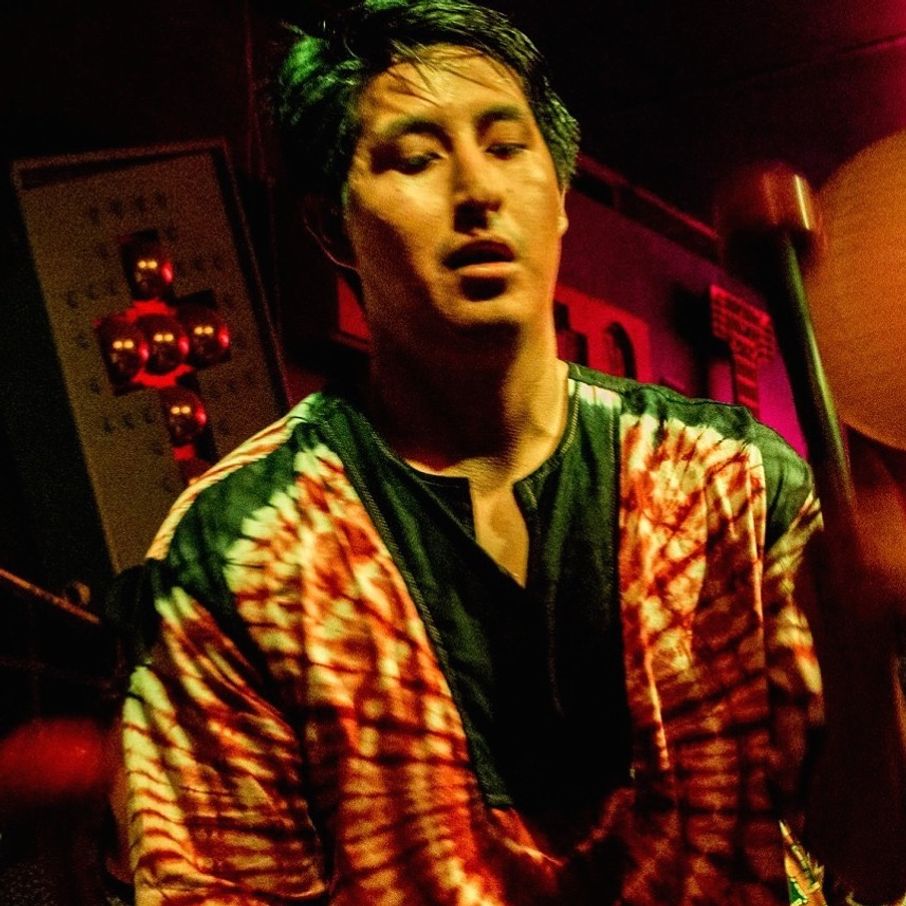 david onstott
David Onstott began playing marimba in Santa Fe, New Mexico, when he was eight years old, taking marimba classes with other kids taught by Peter Swing. David played in a marimba ensemble with homeschool kids called "Fangura". He then moved to Ecuador and Spain with his family for a couple of years, where he enjoyed getting involved in the very rich cultures of those countries. When he moved back to the States it was hard for him to find a marimba band to play in again. However after a few years, David came in contact with Polyphony Marimba in Santa Fe and was invited to start practicing and performing with them, so his passion and skill on the marimbas was renewed. He is now a member of the band, touring around the country, playing music professionally. David lives in Albuquerque, New Mexico, where he goes to college majoring in sports medicine. This is his third national tour with Polyphony Marimba, and he is very excited for this year's tour!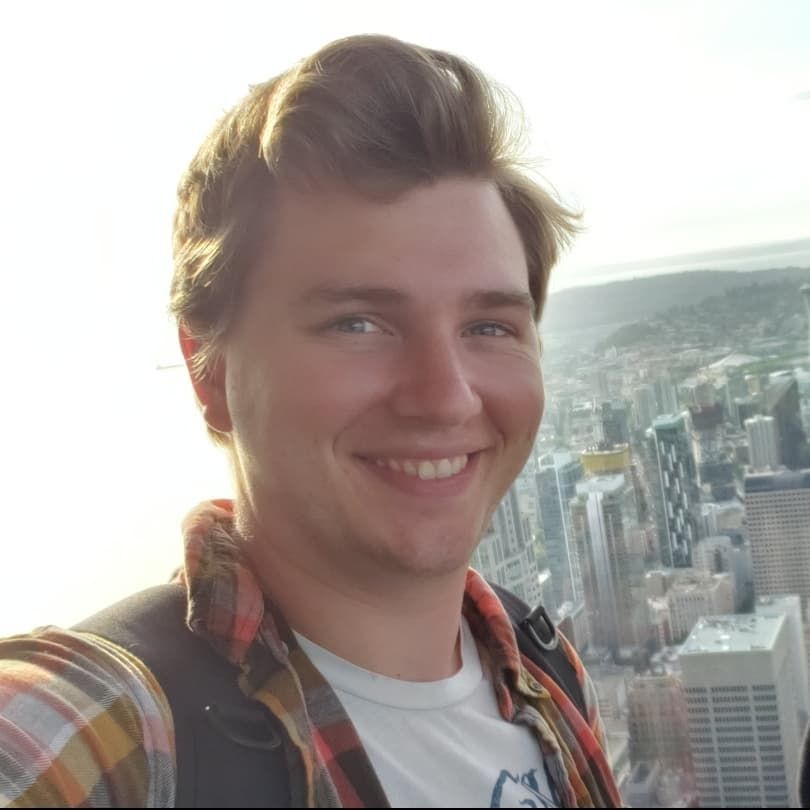 conrad rice
Conrad Rice is from Eugene, Oregon, and is now studying at Portland State University, in Oregon. He has been playing marimba at the Kutsinhira Cultural Arts Center in Eugene since he was seven years old, and he has loved the music since day one. Having successfully toured with Polyphony in 2019,  he is so excited to play  again this summer! He is a percussionist at heart, and aside from marimba he plays the drums. Some of his other interests include photography and exploring the natural wonders of the pacific northwest. He can't wait to travel with Polyphony and get a taste of what so many different parts of the country have to offer. He loves how much energy and excitement this music has to offer, and he is so looking forward to sharing that on tour!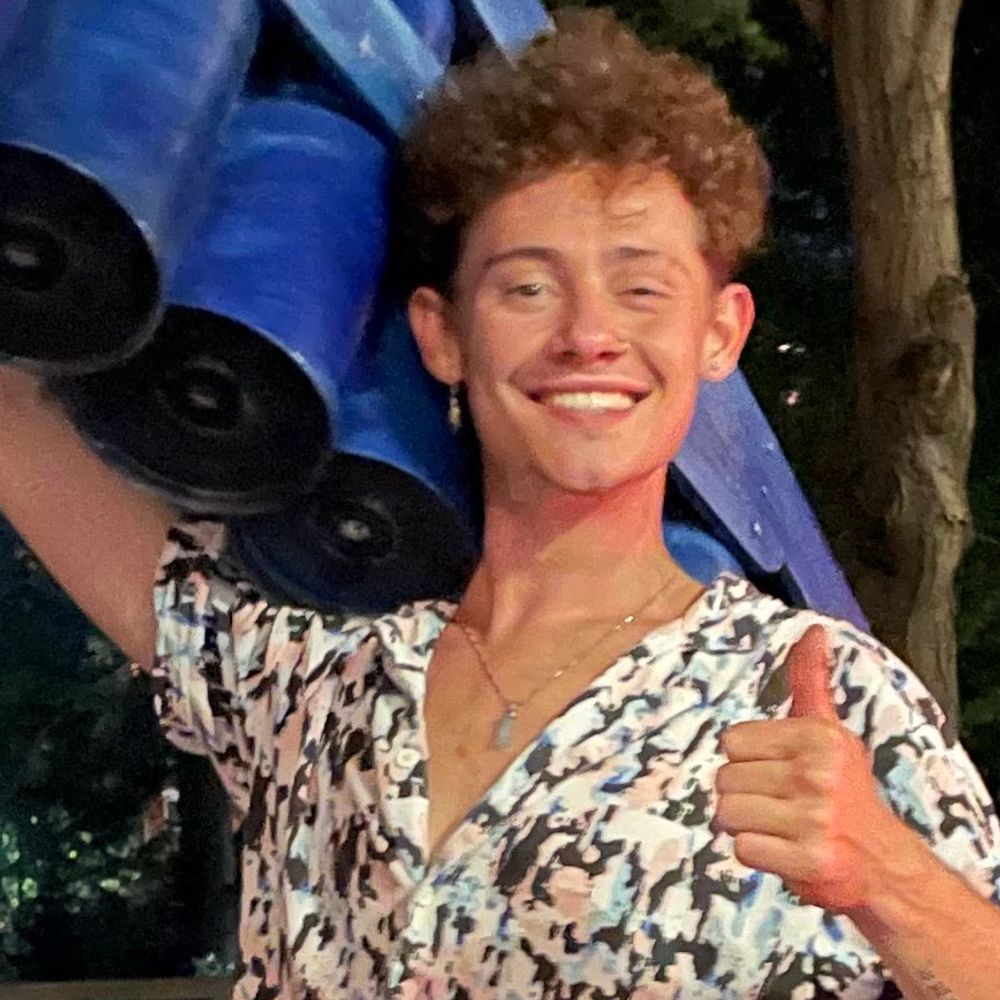 branson seamons
Having being born and raised in the small town of Blackfoot, Idaho, as a young child Branson Seamons had very few musical opportunities until age seven. At that time his family relocated to Coeur d'Alene, where he began to surround himself with musical groups and opportunities at school. In second grade, he joined the school's choir and drumming program, which he continued for the next three years. Then Branson's family moved again and his new school offered even more music, including a marimba ensemble class. After seeing the marimbas and hearing the music originating in Zimbabwe, he included himself in their marimba program and ever since that time, he hasn't put his mallets down! Fortunately the class teachers, Sally Sorenson and Tina Gospodnetich, also directed two performing marimba groups by the names of Coeurimba and Coeur d'Alene Youth Marimbas. Not surprisingly, Branson was soon a member of both groups. Together with various other band classes in his high school career, he has continued to participate in both marimba bands to this day, and serves in a leadership role assisting the band directors. Branson is thrilled to have an opportunity to play professionally on tour with Polyphony Marimba for the second year in a row, and is seriously contemplating opening a community marimba center in the future.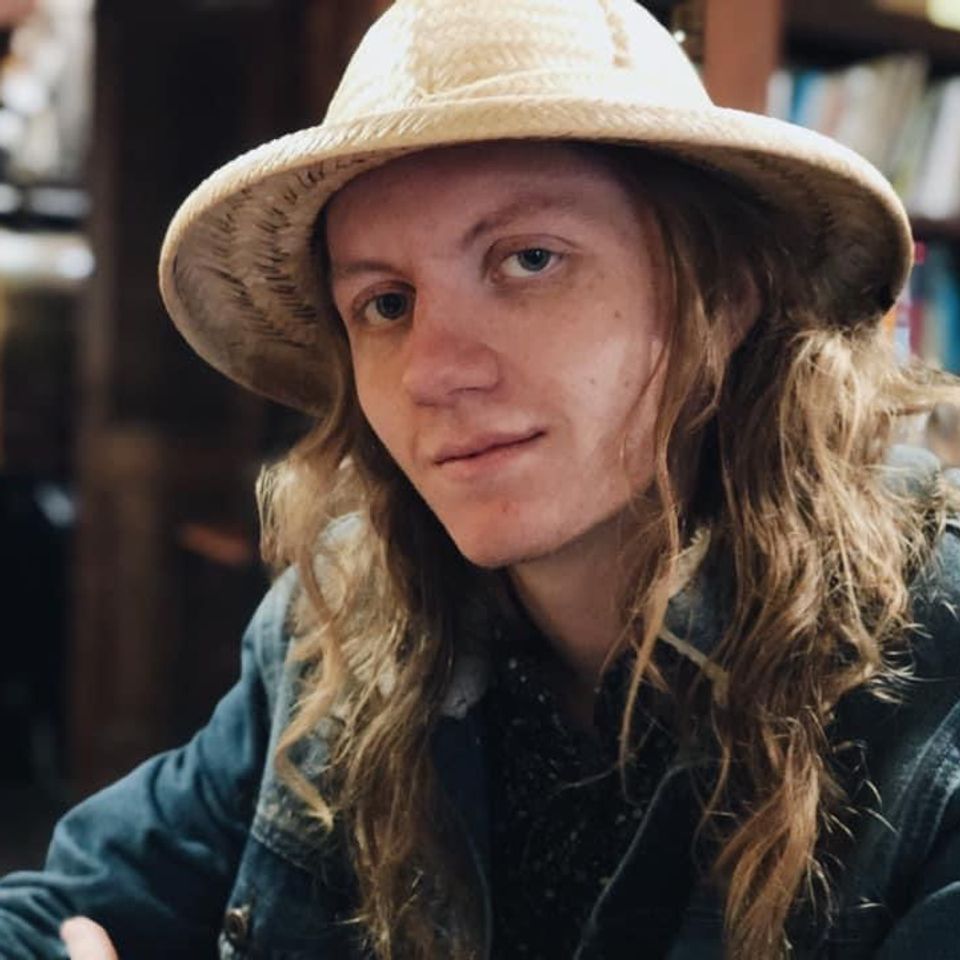 caden davis
Caden Davis, 21, is a North Idaho native, and a life-long lover of all things music. Beginning at a very young age, Davis expressed an interest in playing guitar, and was enrolled in guitar lessons at age 6. After taking lessons for 3 years, he began being self-taught and showing much interest in other instruments, namely the marimba, which was offered by his elementary school in Coeur d'Alene. Davis was invited in 2009 to be a part of a newly formed group called Coeur d'Alene Youth Marimba, directed by Tina Gospodnetich. Caden quickly grew to love this music and continued playing with CYM after elementary school. In 2012, he attended his first Zimfest, at the University of Idaho. At the festival, he watched Polyphony Marimba play Raven Swing's original composition, Kiki, and was completely blown away. He took on the project of learning it from the CD (to the best of his 12-year-old ability) and teaching it to his group. This would be the first of many arranging projects, which sparked an interest in writing his own music. He soon took on a more leadership-oriented role in the group and played with them until even after graduating high school. In high school, Davis began arranging for the pep band, as well as beginning to compose for the first time. After graduating, Davis attended the University of Idaho to study with Dr. Sean Butterfield and Professor Daniel Bukvich, where he graduated in May 2021 with a bachelor's degree in Trumpet Performance. He is now the Director of Music at Christ the King Lutheran Church in Coeur d'Alene, and is beyond excited to tour with Polyphony, who has been his favorite marimba group to listen to since seeing them live in 2012.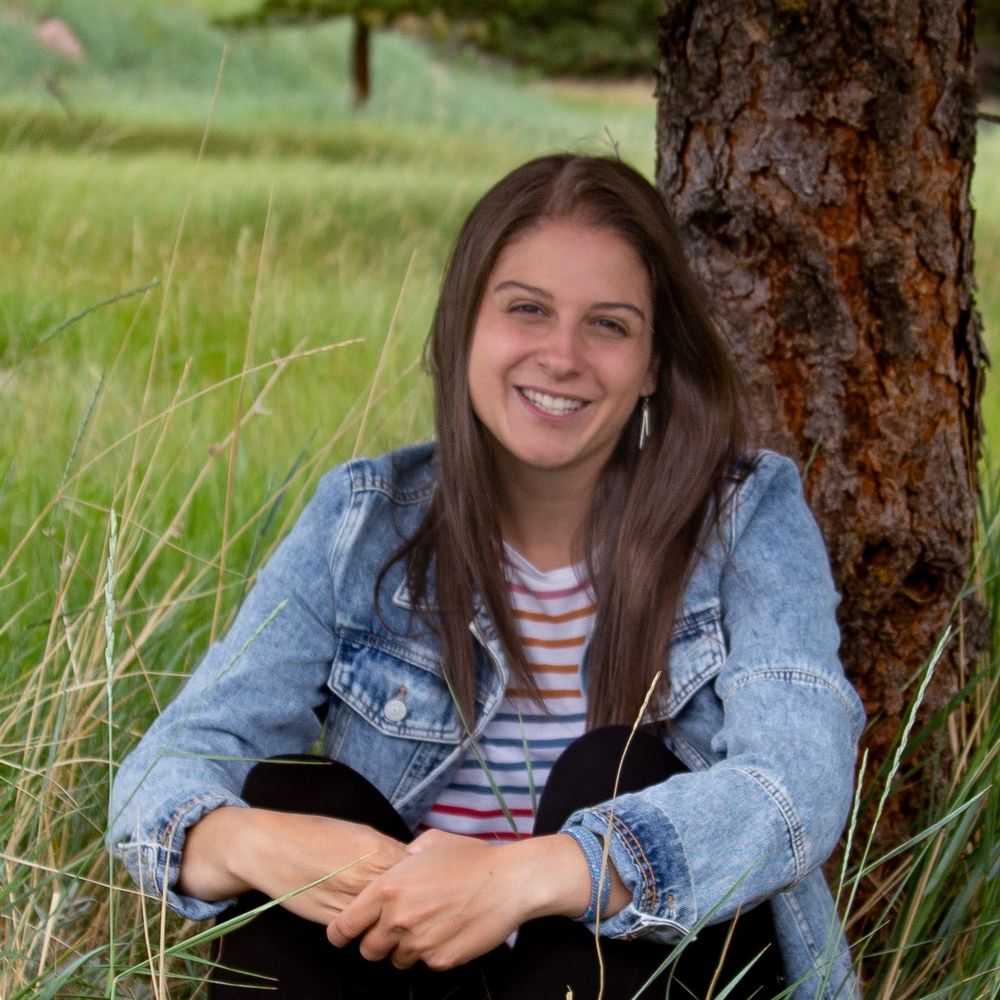 julia nelson
Julia started playing Zimbabwean style marimba at the age of 8 with her 3rd grade class at school in Boulder, Colorado. She quickly fell in love with the music and began playing at the Kutandara Center there, where she continued to play throughout middle and high school, under the direction of Amy and Randy McIntosh and Daniel Lockley. She had the chance to go to Zimbabwe twice in 2017 and 2018 where she was able to learn first-hand from several master musicians such as Alois Mutsinhiri, Jacob Mafuleni, Forward Kwenda, and Blessing Chimanga. During this period she performed in several marimba ensembles, from Kutandara itself to bands in Zimbabwe and in college as a guest at the Eastman School of Music. In addition to marimba, Julia also plays the trombone and euphonium and grew up playing in marching and concert bands. Aside from playing music, Julia enjoys rock climbing, hiking, running, and filmmaking. While working towards her degree in Television, Radio and Film at Syracuse University, Julia hasn't had the chance to play with a marimba band for the past few years, so she is ecstatic to be able to join Polyphony Marimba on tour this year, a band she has always loved and looked up to.