"

I think what makes Polyphony Marimba music addictive, beautiful and unique is the care, the love and time that was invested in making the music. But, the most important ingredient that they added is innovation!"
"

You all are just spreading the Love when it's so needed... sublime, classic acoustic marimba music at its best! Dumi would be so proud of you guys."
— Jan Maraire (wife of the late Dumi Maraire, founder of Zimbabwean marimba music in North America)
Bio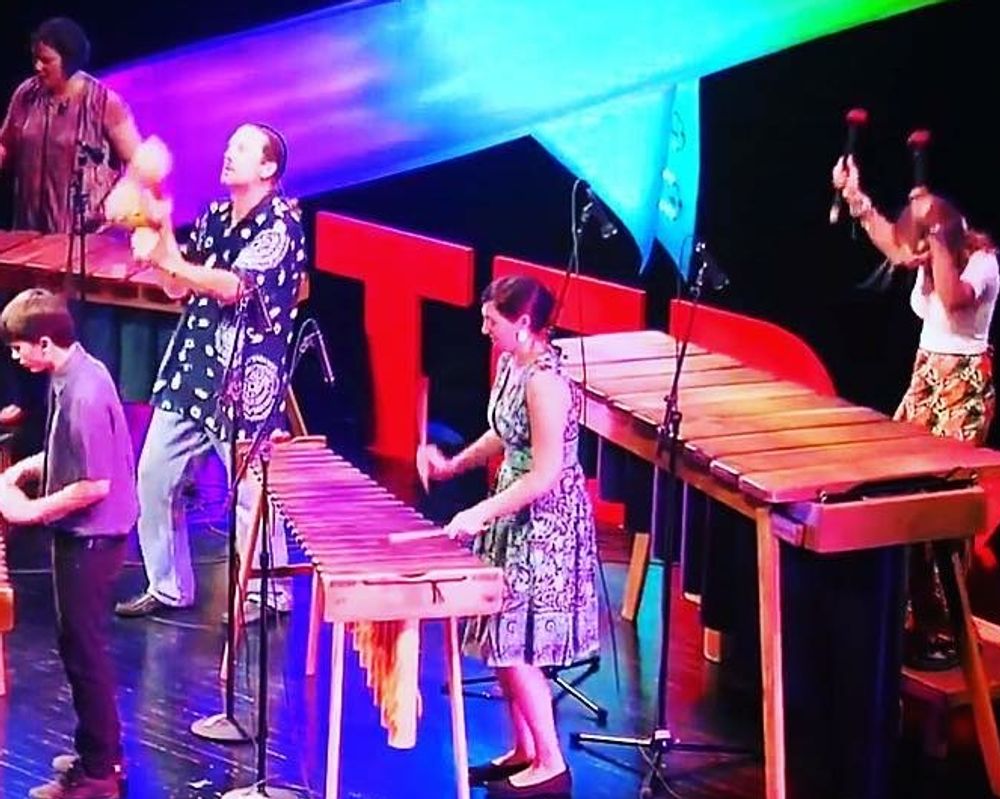 Peter & Karyna Swing formed Polyphony Marimba in Santa Fe, New Mexico in 2010, in the spirit of the original format transmitted to Peter from Zimbabwean master musician Dumi Maraire. Peter studied with Dumi in the late 1980's and has worked full time since then teaching marimba ensembles, building marimbas, and founding several bands playing this joyous and deep music from Zimbabwe. Polyphony Marimba is the apex and fulfillment of that experience.

Polyphony Marimba recruits the finest marimba players in the nation; young people who have grown up playing Zimbabwean music, and who have the energy and talent to play six nights a week during their summer tours. The nine-piece ensemble includes Peter and Karyna, Jesse Larson and David Onstott from Santa Fe, Adam Halpin of Spokane, DeeDee and Tessa Wells of Joplin, Missouri, Branson Seamons from Coeur d'Alene, Idaho and Conrad Rice from Eugene, Oregon.
Polyphony Marimba is devoted to being authentic to its Zimbabwean roots, presenting beloved traditional songs with passion and precision. And they add unique branches of their own, creating new songs stemming from their own powerful music backgrounds. Now embarking on their seventh national tour, this vision is carefully honed and deepened by playing every day in many different contexts, from New York City parks to Chicago farmer's markets, from St Louis clubs to busking in Washington DC and performing on the main stage at the annual Zimbabwean Music Festival. 
Polyphony Marimba further polishes their sound through first-rate studio recordings. They are currently at work on their fourth album, which includes guest vocalists recorded in Zimbabwe. They have sold thousands of CDs and have many fans around the world, including Zimbabwe itself. Their debut recording was reviewed in the main newspaper there by Ignatius Mabasa, who was pleasantly surprised when, as he says, "it knocked my socks off"!
Press Photos